Wellbeing. Connect. Thrive.
Our free wellbeing service shares stories of epic kiwis and their wellbeing journeys by weaving body, mind, identity, community and environment together to inspire curiosity, empower action and connect journeys. We give everyone the opportunity to expand their pathways by understanding that wellbeing is a verb and unique! We support New Zealanders to thrive and live well, everyday.
Thriving wellbeing in Aotearoa every day!
Sharing authentic stories to connect challenge perspectives, raise awareness and inspire curiosity to build sustainable and thriving wellbeing, everyday in Aotearoa!
Kia ora, nau mai ki The Good Day Matrix! We are here to help you along your wellbeing journey and hope you share key moments with us! My name is Daz and with the support of our amazing team, The Good Day Matrix was launched in July 2021. We know that wellbeing isn't just about body and mind alone, it's about a matrix of elements intersecting and working together to help you thrive!
After the birth of my second son, I was so lost, overwhelmed, disconnected, unmotivated and unconfident. I had no idea where to start. I had no idea what I needed to do to dig myself out of the proverbial hole I was in, and I had no idea how to communicate where I was at. 
Fast forward to now and enter The Good Day Matrix! We are a social good company, meaning, our primary goal is to positively impact your life and that's why now, after five years of iterations and development, we get to give you our wellbeing platform, FREE, because wellbeing is not a product, a booty band or a boot camp. It isn't a destination you reach. There is no one-size-fits-all approach or answer. Your wellbeing is an ongoing journey you chip away at as you learn more about yourself and we are 100% here to support your hikoi!
Our mission is to share inspiring and human stories and life formulas through the interviews we do with cool Kiwi folk, so you can connect, challenge your perspectives, and get curious to build your own infinite and resilient wellbeing roadmap. Navigating the pit stops, potholes and detours gets a lot easier when you know who you are, what you need and how to connect to those things.
We are a free wellbeing service, weaving body, mind, identity, community, and environment together with the goal of supporting you, and all of Aotearoa to thrive and live well, every day.
So take time to have a squizz, there are Pilates, HIIT and Yoga workouts, there are Cooking and Self-defence lessons, blogs and amazing interviews that will inspire your curiosity. All that you have to do to continue your wellbeing journey is sign up for FREE and join our community! 
Sign up to our newsletter to stay up to date with all the epic things happening in our community!
Kei te tumanako matou kia uru mai koe ki a matou!
(We look forward to having you join us)
Daz ❤️
CEO and Founder of The Good Day Matrix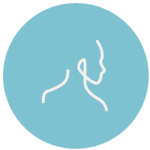 Feeling brave and great is what caring for your body as a system is all about. Delve in to understand how food, movement, injuries, rest, and more work together to keep you bravely moving forward.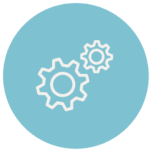 Self compassion and understanding towards yourself and others takes ongoing work and practice. Catching the negative internal chat and kicking it in the butt ASAP is half the battle. Check out mindfulness, feelings, managing emotions, and more to strengthen your mind.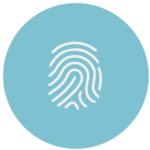 Being grounded is critical. Feeling grounded is being strong in knowing who you are and having tools to support and ground you to love your uniqueness. Embrace questioning yourself in who you are and help discover your unique self.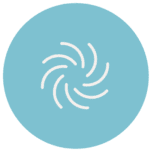 Connecting brings joy to our everyday lives. Contributing. Being empathetic. Being part of your community. It connects us and impacts an ecosystem bigger and wider than we will ever know.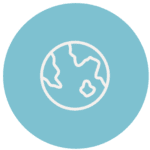 Home. Work. Nature. All physical environments. But also deep emotional environments. You can be impacted by them and you can be impactful within them. Check out how to be aware of how to foster your wellbeing in all of these areas.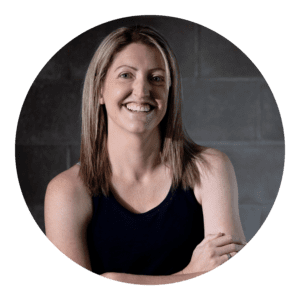 Daz is a lady on a mission to help and support as many people as possible to feel happy within themselves, for no particular reason. Two values she holds strong and prioritises daily are connection and usefulness, they are her North star and drive her to keep pushing.  Her mission with The Good Day Matrix is to share inspiring life formulas to connect journeys, challenge perspectives and encourage curiosity, to build thriving and resilient wellbeing, everyday.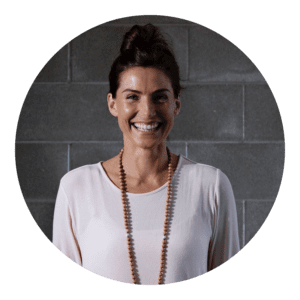 Olivia is a Mum of two children and understands the need to ensure a balanced lifestyle. With over 15 years experience in blending western health sciences and eastern yoga and meditation, Olivia has helped a number of families across the globe find their own unique balance and healing.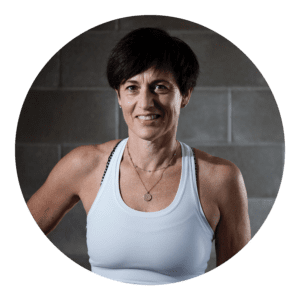 Sonia - Pilates Instructor
Sonia is the Founder of Progressive Pilates and her daughter Braidy, has grown up within the Pilates community. Outside of the studio, Sonia likes to keep active, whether that be walking, running or helping at her kids' homes with renovating and gardening. An extra special time is getting away with a group of friends on a catered tramp and enjoying new parts of our country, great company, amazing food and much laughter. Sonia has STOTT PILATES Level 2 Full Certification and a Diploma in Nutrition from Otago University.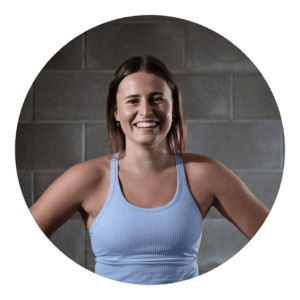 Braidy - Pilates Instructor
Braidy is a self confessed homebody so in her spare time she likes to do jobs around the house & have a wine with her close friends and family. Braidy loves eating, so getting out to a nice restaurant or having big family meals is a special treat for her.  In early 2018 she started to develop her passion for Pilates, having been around it her whole life. Braidy has now been teaching full time & has never looked back. In this time she has become a fully trained STOTT Pilates instructor. Braidy loves connecting with clients on a daily basis and watching them grow stronger both physically and mentally.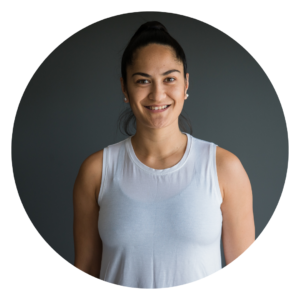 Ngawai is a māmā to daughter Maiõ, an wife to husband Wharenui! A sporting superstar, Ngawai has specifically excelled at Rugby, Netball and Touch over the years! Ultimately, Ngawai is passionate about living a healthy lifestyle, and when she isn't busy on a field or court she loves spending time with friends and whānau!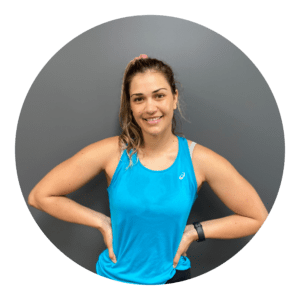 Corban is a mama to daughter Tiaia-Reyna and a wifey to hubby Luke, they are her biggest supporters and her WHY for everything does! Corban loves to live an active lifestyle whether it's playing team sports, getting outdoors, going on a hike, or sweating it out in the gym with her mates. Corban is always that person who is keen for a sweat up, especially if it involves food after.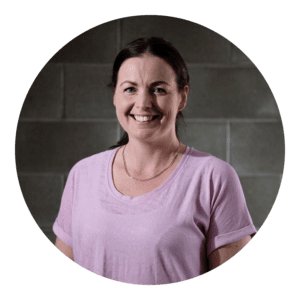 Amanda is a mum to two girls and along with her husband, when the weather allows, they will often be out on the boat fishing. Amanda also plays squash, coaches her daughter's netball and is currently getting a bit of DIY experience, helping to renovate their home. Since graduating in 2006 from AUT, Amanda returned to the Waikato, spending just over a year working at Waikato Hospital and then moving into private practice. Amanda completed her Clinical Masters in Musculoskeletal Physiotherapy in 2011.  Amanda has worked with a number of sporting teams, predominantly in Netball and Rugby. Keen to make a difference in reducing serious injuries in sport, she also worked in an injury prevention role with Netball New Zealand & ACC for two years – delivering the NetballSmart injury prevention programme across the Waikato/BOP Zone.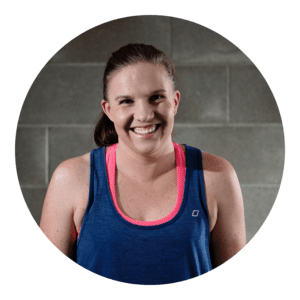 Sarah is a Wife, a Mum to two beautiful girls and a Dietitian. Outside of work Sarah enjoys spending time with her family, anything to do with the outdoors, keeping fit through exercise, netball (playing and watching), baking, cooking and socialising with family and friends (over good food and wine!) Sarah has primarily worked in a hospital setting since she graduated, working across a number of different areas. 
In addition to this, she works in private practice specialising in gastrointestinal disorders as well as general nutrition.  Dietetics is a varied field and Sarah enjoys the challenges it brings.  She is passionate about the importance of nutrition for individuals and families and trying to make things as simple as possible.
Get meaningful wellbeing straight into your inbox:
Our community love our newsletter and you will too! You'll see our latest interviews before anyone else and get exclusive wellbeing tips and content too!